The Kenai National Wildlife Refuge is Open to motorized vehicles in the Caribou Hills.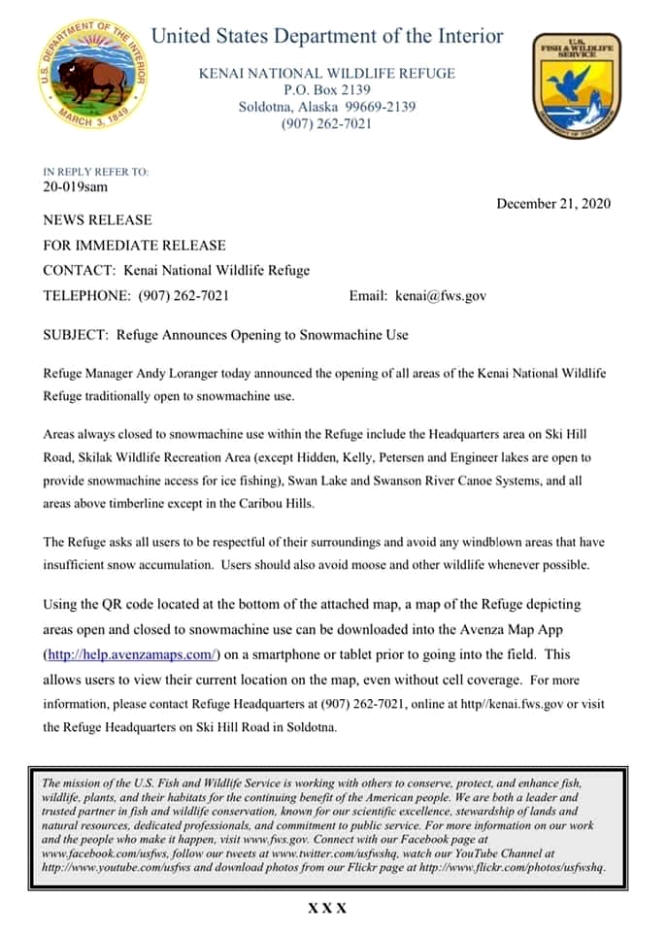 For news release information: http://Kenai.fws.gov
or call the Refuge Headquarters for more information 262-7021
Your registrations dollars fund our SnowTRAC Grant. The SnowTRAC Grant greatly helps CHCH cover cost of grooming 117 plus miles of Trails. Please register ALL Snowmobiles, ATVs & ORVs to help your clubs future.
Please go to this website and complete the SnowTRAC Survey. http://dnr.alaska.gov/parks/grants/snowmotr.htm



Please respect private property and stay on the designated trails.
If you "Pack it in, Pack it out"!