Can you Find Our QUEEN of HEARTS?
Drawing held monthly at BOD meetings or events. Permit #1181
Queen of Hearts 5 tickets for $10

$10.00

Buy now



QR Code
Don't forget to NOTE (tell us) the card number or numbers you want on the back of your raffle tickets.
See QHR Board for available cards.

YOU COULD WIN $730.00
(Updated weekly, Tuesday night)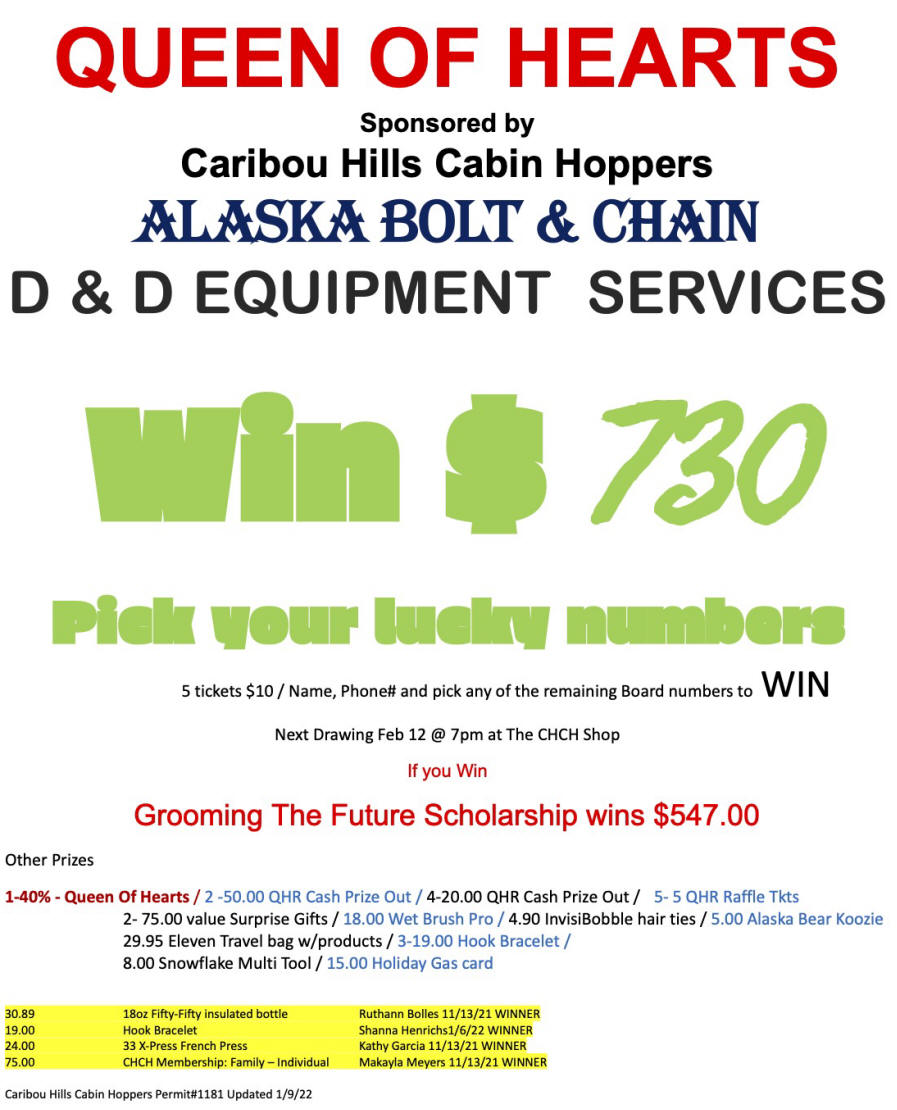 ** QUEEN OF HEARTS - Progressive Raffle Rules **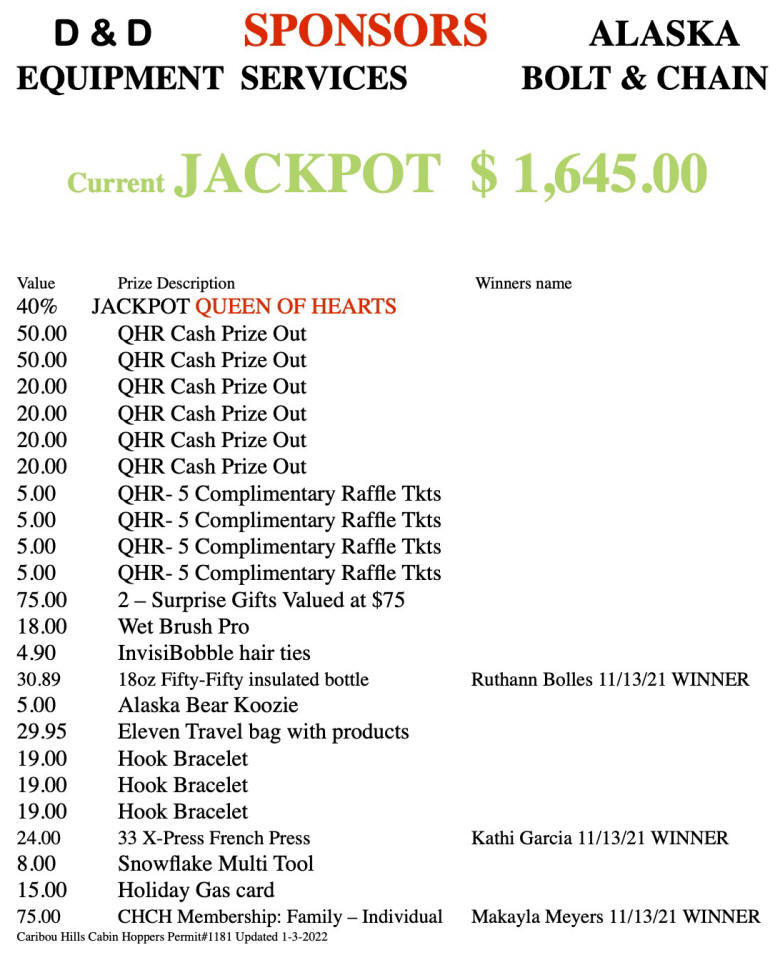 Interested in Helping Plan Events?

Contact: chchactivities@gmail.com

Please respect private property and stay on the designated trails.
If you "Pack it in, Pack it out"!