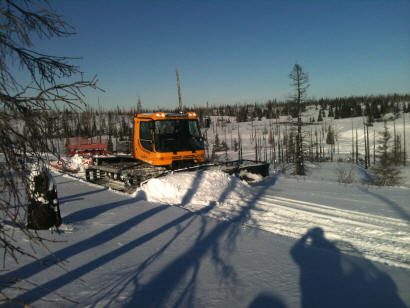 Trails Report
Monday / Tuesday – March 27-28, 2017

Trails Groomed
All of:
Coopers Bypass Trail
Straight In Trail
Jesse's Trail
Clam Gulch Trail to Centennial Trail
Upper Clam Gulch Trail
Lobo Lane
Matti's Bypass Trail
Preachers Trail
Grand Prix Trail
Upper Falls Creek Trail
Tinkle Tree Trail
Barrel Trail

Caribou Hills Weather Station

Please respect private property and stay on the trails unless you have permission to cross.
If you don't know who's property you are on, stay off!
Littering has also become a recent problem, if you "Pack it in, Pack it out"!
Contact: Pam Stoltzfus 283-3470, stoltz1@alaska.net for garbage clean-up assignments along Oil Well Road.